This might interest you about Christmas ...
Christmas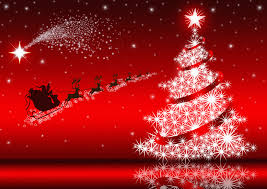 On the 25th December one of the most important festivals of the Christian calendar: Christmas, is celebrated. There are several theories about the origin of this date. The 25th December could have been the time dedicated to the celebration of the winter solstice by the ancient Romans, and so in turn the date chosen by the Catholic Church as the day of the Nativity of Jesus. According to other Scandinavian and Germanic traditions the 21st December is the day to celebrate Yule, a pagan festival dedicated to fertility and the family on which a log was burned and the house was decorated. This could well be the origin of the famous Christmas tree.
"Christmas" means a huge variety of different things to different people, from the secular to the religious. However nowadays this word has common connotations for those who celebrate it on both a religious and a secular level. To name but a few: getting the dusty Christmas decorations out of the attic, decorating the home, getting together with family and friends, preparing Christmas dinner, enjoying traditional Christmas food, buying Christmas gifts and generally spreading good cheer to everyone.
Christmas Today
Although Christmas day itself doesn't fall until the end of December, it seems that every year the spirit of Christmas starts to infect us earlier and earlier. Whether you jump in as soon as it all begins or wait until the more traditional 12 days prior is now a matter of great debate. However, once christmas lights are adorning every street, Christmas cards start coming through the door, fairy lights are draped around the front garden of every home and the dreaded novelty christmas songs start being played on a loop on the radio, even the most miserly scrouge could not fail to filled with Christmas spirit.
One of the first real tastes of Christmas is the increasingly popular "Secret Santa" events held in most workplaces, followed by the work Christmas party which, depending on your workplace, could either be a bit of a bore or a source of embarrassment come Monday morning. The real fun begins however when the kids begin their Christmas holidays and start composing that all important letter to Santa requesting this year's "must-have" toys and gadgets.
Whether you are devoutly celebrating the Nativity or simply relish the opportunity to spend time with family and friends in good cheer, with all its revelery, good food and good will, Christmas really is the most magical time of year. In the immortal words of Shakin' Stevens: Merry Christmas everyone!